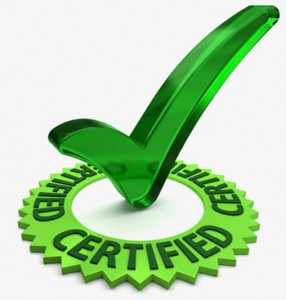 ECA solutions are now widely accepted throughout Europe, Australia, Asia, and the United States of America.
The following are just a few accreditation that are currently in place worldwide:
Moyne Institute University of Dublin – Department of Microbiology Trinity College – Dr RJ Russell.
Roinn Cumarsaide Mars Agnus Acmhainni Nadurtha (Dept Communications, Marine and Natural Resources Ireland) – Council Directive 91/493/EEC.
AFFSA – France 28th June 2004.
SABS Approvals for IQ ECA Technologies Solutions – South Africa
South African Department of Health – Anolyte solutions approved for the treatment of foodstuffs for human consumption.
South African Department of Agriculture – Anolyte solutions are approved for use in red meat export abattoirs.
SABS 241:2005: a dilution of the Anolyte solution complies with the requirements for potable/ drinking water standards.
SABS 1827 & 1828 – Both Anolyte and Catholyte meet the requirements for use in food processing facilities.
SGS South Africa (Pty) Ltd – Anolyte complies with the requirements of a safe organic disinfectant with no harmful residues.
Kosher & Halaal approved – alcohol free.
CE Certified – Conforms with European Union manufacturing standards (2008).
Department of Microbiology and Plant Pathology, University of Pretoria, South Africa.
FDA Approval – Center for Food Safety And Applied Nutrition United States of America (August 18th 1997).
FDA approval for use in food processing facilities.
USDA Approval – Food Safety Inspection Service (February 18th 1998).
EPA (Environmental Protection Agency) – USA.
SABS 1853 – meets the requirements for the use as a detergent-disinfectant (Act 29GNR529/212843/072/769) – Bactericidal, Fungicidal & Virucidal.
We have many more documentations on the accreditation and approval of ECA solutions. Please contact us for more information.